PRIVACY AND SECURITY
PRIVACY
Protecting your Newfoundland and Labrador Privacy Commissioner. is our top priority. The Centre respects the privacy and confidentiality of a person's personal health information when collecting, using or disclosing information in compliance with The Access to Information and Protection of Privacy Act (ATIPPA) and the Personal Health Information Act (PHIA).
Our Privacy team is responsible for ensuring the Centre sets a high standard for protecting personal health information. Their responsibilities include:
Overseeing Centre compliance with access and privacy legislation.
Providing advice and guidance on access and privacy issues.
Processing Access to Information & Protection of Privacy (ATIPP) requests.
Investigating privacy breaches.
Providing education and training on the Access to Information & Protection of Privacy Act (ATIPPA) and the Personal Health Information Act (PHIA). Coordinating Privacy Impact Assessments (PIAs).
If you would like to access or request a correction of your personal health information in the custody or control of the Centre, please visit our information request section for the application form and more information. Please note, the Centre may not have access to your entire history of personal health information and, as a result, you may be directed to another organization for information.
The Privacy team is committed to ensuring privacy measures put in place by the Centre meet the needs of individuals. Should you have any concerns, please contact a member of our Privacy team. If you feel as though the Centre is not in compliance with PHIA or ATIPPA a complaint may be made to the Newfoundland and Labrador Privacy Commissioner.
Consent Management
Some individuals may want more privacy. If you do, you can apply a consent directive to your profile which will require health care professionals to enter a password, chosen by you, in order to access your health information. This lets you control who sees your health information, but could lead to delays in accessing your information. To learn more about applying a consent directive, click the links below.
For more information, please contact a member of our Privacy Team at This email address is being protected from spambots. You need JavaScript enabled to view it..
Note: Please note that email is not deemed a secure method for transferring Personal Health Information. Please limit your email to your name and phone number and someone from the Privacy Department will contact you to discuss your matter further.
---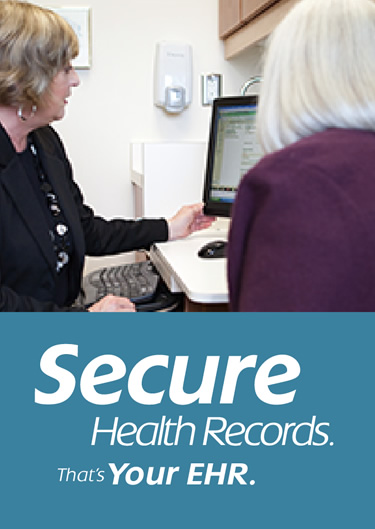 SECURITY
The Centre's eHealth systems are private and secure. They are designed with strong security features to protect personal health information.
EHR information is shared over a secure network, built with multiple firewalls and encryption.
Only authorized health care professionals have access to the EHR and they use passwords to access EHR systems.
Only health care professionals involved in giving you care are allowed to view your profile.
There are records of each time a profile is accessed, including by whom and when. You can ask to see that record.
Masked profiles can be accessed in an emergency to ensure you get the best possible treatment.
Information held in the EHR will also help plan and manage our provincial health system. Sometimes, it may be used for research. Identifying details, such as your name and MCP number, will be removed where appropriate before any information is used for purposes other than your health care. Only the minimum amount of information needed to support the initiative will be provided. Sometimes, the law may require information from your medical profile be provided to legal authorities.