HEALTHe NL

An electronic health record (EHR) is a secure and private record of your health care information, available electronically to your authorized health care professionals. An EHR is designed to facilitate better sharing and interpretation of health information among the health professionals involved in your care, leading to better care for you and your loved ones.
The Newfoundland and Labrador Centre for Health Information is building HEALTHe NL, the provincial EHR. Once implemented, HEALTHe NL will provide more accurate and reliable data to support improved health care delivery, decision-making and policy and create improved accountability, stability and efficiency in our provincial health care system.
Health care professionals interested in learning more about accessing and using HEALTHe NL can contact 709-752-6006, 1-877-752-6006 or This email address is being protected from spambots. You need JavaScript enabled to view it..
HEALTHe NL User Login here.
---
Components of HEALTHe NL
The Pharmacy Network gives your health care professionals access to your medication profile. When you fill a prescription at a connected pharmacy, the Pharmacy Network stores information about the medications you are taking.

Picture Archiving and Communications System (PACS) allows health care providers across the province to digitally view, manage, share and store images and related medical reports on a secure computer system from any location, regardless of where the test was performed.

The Client Registry is used to accurately identify individuals registering at hospitals, community health centres and connected pharmacies across Newfoundland and Labrador.
---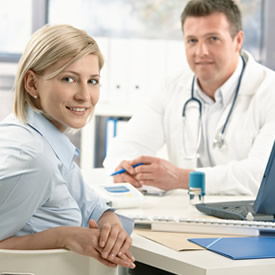 Patient Benefits
HEALTHe NL will make your health information available when and where it is needed, improving the way your health care is delivered.
Electronic health records present more benefits for patients than paper records, are not limited by geographic distance, and greatly facilitate a more efficient flow of information within the provincial health system.
Benefits for Patients include:
Better quality and convenience of care through more accurate and timely information sharing.
Enhanced coordination of your care among health care professionals, leading to better diagnosis and treatment.
Reduced wait times for delivery of test results and diagnoses.
Improved accuracy and less potential for errors and duplication.
Increased access for patients in remote areas.
Better monitoring and management of chronic conditions.
Increased security to protect the confidentiality of your health information.
More information about the privacy and security features of HEALTHe NL can be found here.
---
Health Care Provider Benefits
HEALTHe NL creates a digital profile of each patient within our health system - a profile that can be accessed by authorized health care professionals when needed. HEALTHe NL will allow for better care through a secure, more comprehensive network of patient health information.
Benefits for Health Professionals include:
Timely and secure access to your patients' health records when and where needed.
Access to your patients' health information from all relevant sources, including hospitals, and connected pharmacies.
Faster access to your patients' diagnostic test results.
Increased capacity for information sharing and coordination between health professionals, leading to better patient care.
Increased level of security and confidentiality through electronic safeguards.
Decreased potential for prescription errors.
Health care professionals interested in learning more about accessing and using HEALTHe NL can contact 709-752-6006 or 1-877-752-6006.
---
Health System Benefits
HEALTHe NL improves a patient's access to health care and the quality of care they receive while reducing overall health system costs. Other health system benefits include: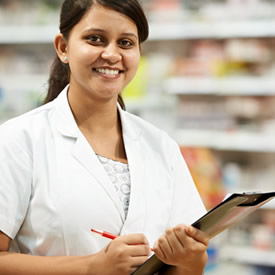 Reduction of duplicate tests.
Reduced number of physician and specialist visits.
Reduced demand on health care resources.
Improved management of chronic diseases.